14 Best Heatmap Tools and Plugins to Track Your Website
To have better insights about how the users use your website, you need to have Heatmap tools and plugins installed. It is important to examine the pattern of users on the website to improve the number of hits. Heatmap tools are specifically designed for this purpose. These tools highlight the areas that have more activities and user engagement than other areas in the page. Heatmap tools helpful for analyzing the information about the usability of the website and its content. These heat map tools play a huge role in digital marketing and SEO. We have made a list of 14 best heatmap tools and plugins to track your website which you must use to visualize how the user behaves with your website.
14 Best Heatmap Tools and Plugins to Track Your Website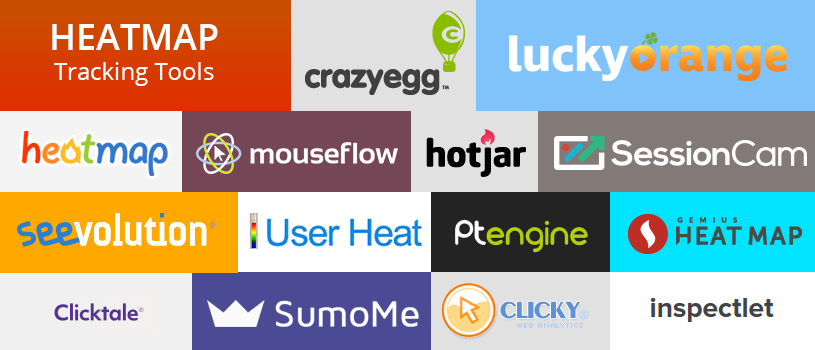 Crazy Egg
It is the most popular heatmap tool available in the market. Its 'confetti heatmaps' feature enables you to see how users from various social media platforms interact with your website. One advantage of using Crazy Eggtool is that the same account can be used on the multiple sites and there is no limitation to its usage.
Mouseflow
This tool provides features such as click heatmaps, scroll heatmaps, movement heatmap and attention heatmap to more efficiently analyze the user behavior. Mouseflow gives 100 recorded sessions for a single website for free.
Lucky Orange
Apart from providing heatmaps for click, scroll, and movement, Lucky Orange also provides session recording and traffic segmentation. This is a complete tool with features such as form analytics, conversion funnels, visitor polls, live chat software to integrate with your website.
Inspectlet
Inspectlet's powerful filtering feature makes this tool to stand apart from other tools. You can tag individual users through its robust tagging filter to monitor their visits. You can have 100 recorded sessions for a single website for free.
Heatmap.me
It is one of the most simplest tool available online to offer real time heatmaps.  Heatmap.me provides a small JavaScript that loads asynchronously without getting heavy on the website comes with this software. This tool starts at $100 per month for unlimited pages on a single website.
Ptengine
This tool offers a combined package of heatmaps and web analytic tools. Features offered by Ptengine are conversion tracking, scroll and attention heatmap, A/B testing between heatmaps, device segmentation, campaign performance, one click filters and page analysis.
Clicktale
Clicktale allows in depth heatmap analysis and it can also integrate with other analytic tools such as Google Analytics, Optimizely, Google Tag manager etc which makes this tool more hand and efficient. Before purchasing this software, you get a demo and then you can discuss the pricing with their sales team.
SeeVolution
If you have your website on WordPress then this is the tool for you. SeeVolution provides its services on all major CMS including WordPress. Tis tool has a very user-friendly interface with an ice dashboard that enables easy understanding of the data. They offer a 14 day trial period on all of their products.
Hotjar
Hotjar offers services like heatmaps, session recording, funnels, form analytics, polls & surveys. With the use of these tools, you can discover and fix usability issues on your website. It is priced at $29 per month for 10,000 page views & it also has a snapshot size of around two thousand visits for heatmaps, forms and recordings.
Sessioncam
Sessioncam brings an interesting feature to a recording of the sessions, which can help, in identifying usability issues and barriers to conversion. It provides features such as heatmaps for scroll, click and movement, form analytics, conversion funnels, API and integration. It also has the functionality to setup notifications that can alert you about some significant changes happening on the website. Alerts will receive through emails.
SumoMe Heatmaps
SumoMe is a startup that provides tools for heatmaps. They also provide their free plugin that integrates with WordPress and provides featured tools for content optimization.
Userheat.com uses efficient and well tested algorithms, It analyzes any website visitor's behavior data to present it through statistics using a heatmap. These heatmaps are presented in a manner in which it becomes helpful for bloggers for retain their users.
Gemiusheatmap
Gemiusheatmaps claim to be the fastest click-analyzing tool in the world. This tool provides analysis from three different angles. Charts of performance can be downloaded to integrate them in presentations. You can locate your top materials on the best position as depicted by the Gemiusheatmaps.
Clicky
With over 695,000 active subscribers, Clicky is the most popular heatmap analytic service providers in the world. Its features include goal monitoring with alters for specific user activities, API for video tracking using a third party service and advanced bounce rate calculation.
The above was blog really helpful for you to find the 14 best heatmap tools and plugins to track your website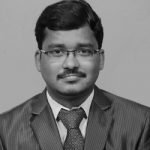 In a modern era website design and development will be a showcase for business. Internet marketing is a path way for customers to your business. Think Big and Achieve Big!