How Bing SEO Will Help to Boost Your Website Traffic
Here are a few tips for Bing SEO that would help you optimize your website for Bing and it will surely boost your website traffic,
Bing search by Microsoft has become the world's second most used online search engine. And the interesting fact is that Microsoft Bing also powers Yahoo's search engine. The total market share of Bing and Yahoo combined was around 21% in the year 2015. Gradually over time Bing has been increasing its market share and challenging Google's position in the search engine market. Currently, it would be wise to optimize your website for Bing if you wish to increase your revenue drastically.
Few Tips for Bing SEO
Optimizing Content
Keywords optimization: You can add relevant keywords in your content to increase website ranking or page ranking. You should maintain proper keyword density in the body of the content.
Meta tags: You can also make the meta tags better for Bing, it will help you in your search ranking. Like a better description, the title would help you in Bing Search engine optimization.
Heading with keywords: You should create a good title and a heading, which are optimized by using relevant keywords.
Domain with keywords: In Bing, domains or domain names with keywords rank higher, even if they match with other domain names. Choose short domain names, and do not add any hyphen in the domain name.
Technical Optimization for Bing
Canonical Tagging: It is extremely important if you have similar URLs a rel=canonical will help Bing to link your intended URL. It will index your search and bring the user to your website homepage.
Quality Backlinks: A high number of backlinks would not result in better page ranking but it depends upon the quality of the backlinks. The anchor text of the backlink should also have a keyword, and the backlinks should be applied in all of the pages of a website for better SERP.
Disavowing Bad Backlinks: It is important for both Bing and Yahoo. A bad backlink can generate negative user feedback or user response. So you should remove as many bad links as possible from your SEO, and this will surely improve your SERP.
Check All the Links: The outbound link from the webpage or website should be tested properly for potential threats to the user like it should not be irrelevant and the link should have good social media activity.
Optimize Redirected Linking: The redirects should be optimized properly. Bing prefers the 301 redirects for permanent relocation of data and 302 for temporary relocation. It helps in faster indexation.
Bing Webmaster: This will contain real-time data about the website and blog along with technical items which should be corrected or fixed. Bing Webmaster is extremely efficient; you can get the click rates, crawl rate.
Update Sitemap: Sending the sitemap helps you rank better in the search engine. If you like to update your website quite often, then you should send the updated sitemap to Bing. It will integrate the updated data faster which would eventually help you rank higher. It makes the crawlability of the site better for Bing.
Optimize for Bingbot: Bingbot is one of the smartest crawling indexers which goes through your data or information instantly and makes your website or blog more search friendly. Flash and JavaScript can hinder Bingbot's operations, so be aware that it may hamper your SERP.
Schema Markup: It helps Bing to go through your content faster and also the user gets more informative data. If you do schema markup for your blog or website properly then you would have a higher rank in Bing SERP.
SEO Analyzer: It will provide a thorough analysis of your website with the changes that you have already made. And if there are any issues, you can sort those out to optimize your website for Bing.
Media & Market Optimization for BING
Bing and Social Media: Bing and its association with Facebook is quite important, Bing powers the Facebook search engine. So, if you wish to link your site or blogs with Facebook, it gathers information about the user engagement with each post & gradually it increases the page rank. The number of shares can result in high ranking in Bing. It can also work well with LinkedIn and Google Plus the net effect is relatively lower.
Geo-targeting: This is specific to North America would help as Bing and Yahoo have a vast user base in North America.
Things to Improve Better SERP
LBR or Low Bounce Rate: Website that has a higher rank in Bing tends to have a low bounce rate, which means users tend to stay longer and spend more time on the website. And more time a user spends on the website means higher chances of a product getting sold which eventually results in higher revenue for the website or more revenue from advertisements.
CTR: The click-through rates or CTR is quite high with Bing. It wants you to crave for higher CTRs and increases the rank of websites because of higher CTR. The Bing SERP or Search Engine Ranking Page favors websites or pages with high CTR.
Optimizing your website for Bing and Yahoo can be quite profitable, not all sites are optimized for Bing, so the scope for improving your revenue is higher. You can also visit the Bing website for more references and to understand the tools better, which would help you with SERP.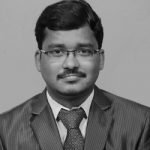 In a modern era website design and development will be a showcase for business. Internet marketing is a path way for customers to your business. Think Big and Achieve Big!