How to Combine SEO and Content Marketing to Drive Additional Traffic
Seeing your website being place at the top of the Google search results is not a cake walk. Unique and distinct strategies need to implement to achieve the desired results. Google uses many complex algorithms to drive the result when any user types something into the search box and hits enter. Your website content needs to be of top notch quality and relevant if you want it to feature in Google. If you are aiming at only the quality content being published on your website or blog, you need to understand that SEO and content marketing are the two most crucial factors behind it. Both are important in a way or other. While search engine optimization makes your website to feature the words which are most sought after, content marketing is target driven and aims only at the users which are convertible. But what will happen if we merge these tactics together, infuse SEO into content marketing and make them work closely hand in hand? It would be like merging the experience of Apple with the experience of Google and the results would be astonishing.
The Real Question
Can you blend these techniques together? Is it even possible? Well, the answer is affirmative. Smart bloggers and giant companies attract users to their websites by combining SEO and content marketing. They have separate professional teams to monitor SEO and content marketing. Content marketing team focuses more on the content quality part and SEO teams optimize the content with various technical tools and techniques like keyword stuffing, spam indexing and internal linking. A small business owner can also use both these features together to bring more customers to their website. This can even be helpful to novice bloggers who are looking to generate more traffic on the blogs.
Below are Few Tips that you can Incorporate to Attain Maximum Visibility Online:
Identify Your Target Audience
As quoted by Sun Tzu "Know your enemy and know yourself and you can fight a hundred battles without disaster", it is extremely important to know the kind of people you want to target to. A quality content should be appealing and should attract the right kind of viewers on the website. Writing for general public won't be of any use. Always be informed about your target audience's demands and be aware of their searching patterns. Research for the keywords users generally uses to find your posts. Think about all the words that you would use to search your post on the internet. Make a list of all such words and try to use them in your article.
Stop Being Monotonous
Everybody is bored of reading the same cliché articles on every website. Be innovative; try to engage your viewers. You can anytime use this tactic on your website/blog using WordPress FAQ plugin. Instead of writing the same sentences, try something different. Use fresh and original content to stand apart from the competition. You can modify sentences to rephrase them in a way that is much more appealing than the original sentence. Be your own mentor, think if you were in the place of the reader for how much time the content would have latched you to itself? You can use uber cool phrases and slang terms to give a touch of modernity and can easily attract youngsters.
Focus More on Detail
According to a survey, in-depth articles feature more on Google. Google has also improved its search algorithms and prefers rich content laden articles.  Also users, these days, search for finest quality articles, which provide them comprehensive details about the topic there, are looking for. Along with using jargon's in a technical article use words which are simpler, easier to understand and which a normal person would use to search on the topic. Add headings, which are catchy and have the keywords that are most often used to search for the topic. Specify the keyword density for each article and always achieve it.
Relevance is The Key
Be very precise with the keywords you want to use. Modify articles in a way that keywords suit perfectly in it and don't give a feeling of forceful repetition. Don't focus too much on SEO otherwise; you will land up with a piece, which is talking nonsense. Always remember that search engine optimisation is just a part of the game and cannot be individually used to increase visibility. When combined with good content marketing strategy, SEO can result in top rank articles. There are many good search engine optimization tools available online, for example, Google Adwords Keyword Planner which can help in finding the most suitable keywords for you.
Blend Technicality With Holistic Approach
SEO is all about technicality while content marketing has a more holistic approach. In content marketing, you focus more on the quality of content. How you present your topic in a manner that it grips the audience and in SEO you use various tools to bring an audience to your post and help them find the right type of content for which they are looking for. Writing a quality content in itself won't bring users to your website, this is where SEO comes into play and thus, quality content writing and SEO are both very important to make yourself visible online.
Benefits of SEO and Content Marketing
SEO and content marketing can directly benefit your website or blog by attracting large numbers of users to it, making your sales reach the horizon and earning you a huge lump of profit.  It is important to have your content being optimize by professionals to appear in the top results of search engines. Nobody ever goes to the second page of Google search result and most of the people prefers to visit the link that has been mention in the first five search results. Hence to achieve more than your competitors and to have an edge over them SEO and content marketing strategies should implement. A strong content on an online shopping portal can satisfy customers and can help in retaining them even after they have shopped.
Final Thoughts
Content marketing, nowadays, is consider as more of an investment to become the king on the internet. Content marketing and SEO can be a combination that can work wonders. You just need to put in the right kind of efforts and brain to bring these both techniques to equilibrium. SEO and Content marketing depends upon each other and can significantly hamper the advantages of each other. There cannot be SEO without a good content and a good content cannot create with a right kind of optimization.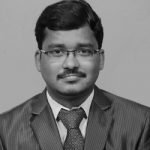 In a modern era website design and development will be a showcase for business. Internet marketing is a path way for customers to your business. Think Big and Achieve Big!