How to Choose Perfect WordPress Web Development Company
WordPress is a great CMS with unlimited opportunities for enhancements and functionalities. One can tweak their website to make extremely awesome in terms of performance and visual. WordPress Development is a technical process to provide a new makeover to your sites. A person with little tech knowledge can design a WordPress website. But when it comes to developing a website then it must be in the hands of expertise people.
When you need an entirely different and unique WordPress website with custom designs. Some additional features and functionalities then it can be the perfect time to hire a WordPress Developer for you.
Hiring a WordPress developer is not even an easy task, you can be scammed and fooled-off, or misguided multiple times. It is most necessary to know first what a WordPress Developer do. What are the major difference between a Developer, a Programmer, and a Designer. All these three are perfect in their own field so they must be assigned, the same work which they are capable of.
Before you go to hire one of a Developer, Programmer, and designer. You should have enough knowledge about their profession and what they actually do.
WordPress Developer
A WordPress developer has knowledge of styling the looks of a website by implementing various tactics and little tweaks with themes to make it look perfect. They don't regulate the functionalities of a website. You can hire a WordPress developer if you want to refresh the experience of your website and make it look amazing without changing its functions and other options.
WordPress Programmer
A WordPress programmer is a general programmer who has some experience with WordPress. A WordPress programmer is a bricklayer of the website. He can generate functionalities and a lot of options with his coding skills. All you have to is to instruct him what is your desire with the website. He will write the code you instructed for.
But the fact is that you should hire a developer first because he can decide well that whether you needed a programmer or not. In reality, a programmer can cost you too much because he generates codes by himself and that can be useless if that particular thing can be done with a premium plugin.
WordPress Designer
As discussed above, a WordPress developer is literally an Architect. He can suggest you a ton of ideas to make your website awesome and saves a lot of money with his smart decisions. They don't really do programming or coding they just set up your blog or website according to your desire with the pre-built templates and plugins. In this case, you will need a perfect WordPress designer who will take care of quality design for a website.
Yes, they can even code also but usually, they don't. In case if it really needed to code they will suggest you a good programmer. If they failed to find any solution to the need for premium plugins and templates. A perfect developer also knows how to outsource the work.
Hiring individuals for this riskiest job is like playing with fire. Then can do the perfect job, but they don't guarantee it. So if you want a perfect satisfaction and guarantee along with the quality work you must go for a Web Development Company. There are several methods you can use to find out the best web developers of your choice.
Methods to choose best WordPress Web Development Company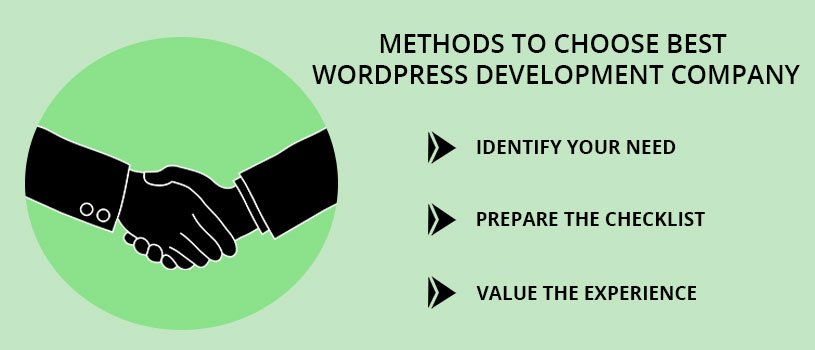 Identify your Need
Before moving on further, ask a question to yourself, what do you need for the WordPress website project? Is it a redesign or a brand new site? Do you need some help with content or you to want to have specific applications to be developed? So, before you go to any WordPress development company, you must be assured that does that company fulfills all your need and demands. You must be assured what you actually need for, a WordPress Programmer, A WordPress Designer or A WordPress Developer. Before selecting any of them you must know what they can do and what they cannot.
Prepare the Checklist
You will need to have interaction and conversation with the WordPress development company to find out how will they complete the work and how can they help you out. You must take some time to review them by checking out their portfolios and other project information. And before you schedule a meeting with them you must take a few steps to make it better:
Having the pre-planned structure of your work and an estimated budget along with, to take as a reference.
Must have enough information and data to figure out what you need for your site. You can have a reference from your favorite site of your industry or others to select some elements.
Before the interaction, you must have an outline of the goals and priorities of your website.
Value the Experience
Before hiring any WordPress development company you must assure by its experience in that particular field. It does not matter which partner you are choosing, it must have the one with experience. It will be nice to work with a company with the experience in your desired field but if it has experience in a variety of projects then it can be the best. Just make sure:
Can they accomplish the work that contains your desired features?
Can they work on the projects with complexity at work?
What is their process and approach to the work?
Development Agencies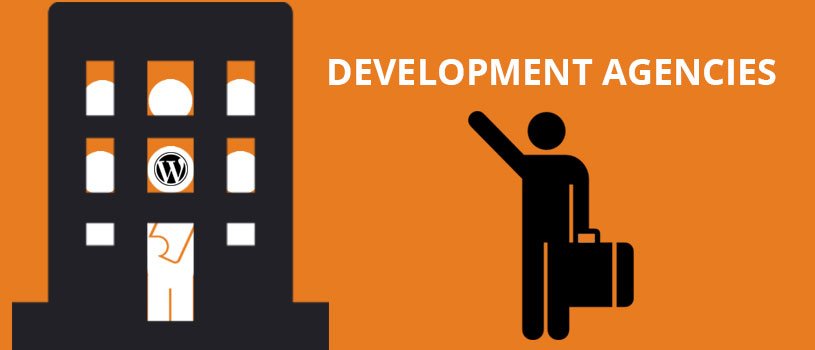 These can be a perfect choice for you if you want to hire a Web developer. These websites provide professional web developers at effective costs with the 100% guarantee. They are the much reliable choice for hiring when compared to the freelancers because they claim perfect quality work, in-time delivery, reliability and flexibility in their work.
If comparing to general freelancers, this option will cost you more. But along with expensive in cost, it provides you more security, flexibility, and reliability in web designing.
It is more straightforward and guaranteed service. All you have to do is to pay a lot of money and get you assure quality work within your desired time.
Recommendations and References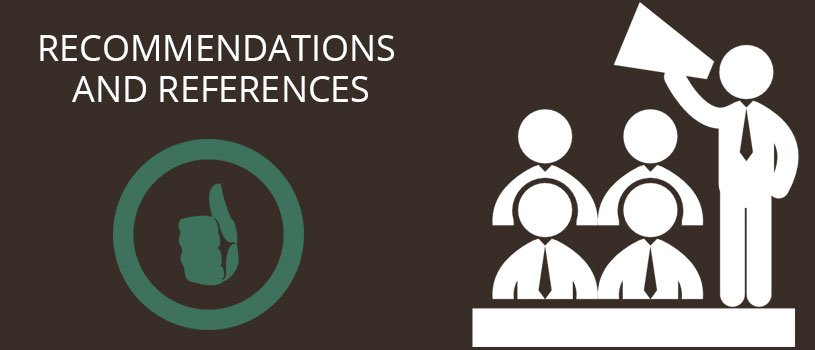 As I have mentioned earlier, it is not an easy task to find an appropriate Web developer because you don't know where to start. But there is another way that can help you choose a right person for this job. All you have to do is to ask people for recommending their favorite Web developer and this will make your task easier.
Suppose your friend or relative has hire a developer earlier, then you can get a good recommendation to hire a professional developer. And the best part of this method is that when you ask your friend for a recommendation then he will have a risk of their reputation, so he will try his best to provide you the best one.
Now if you don't have any friends or relative who have experience with a good developer then you can search the web and websites. Now make a huge list of websites which you admire for their design and functionalities.
Online Sources (Q&A's, Forums and Blogs)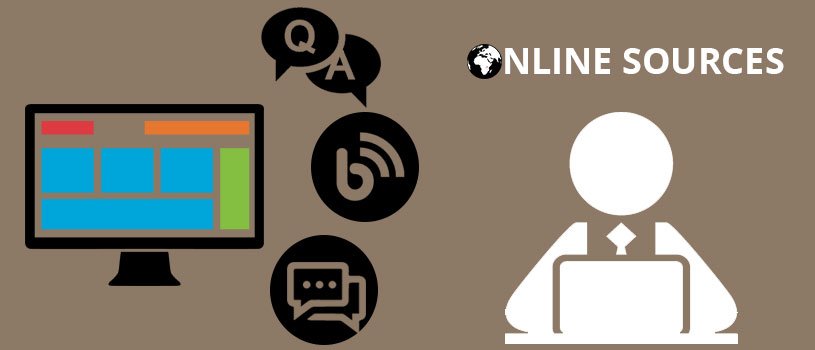 The next part is very important, now you have to move on those particular sites in your list and research deeply on them to find out the developer of that website. This can be found mostly in the footer sections of those sites. If you are not a competitor of those sites. Then you can directly make a contact with those website owners and ask them for their developers.
There is another option where you can find out the best developers for your websites. Most of the developers join various forums and web-nerds. You can go through these forums and check out their reputation there. You will surely get your desired web developer.
Finally
Searching for a web developer is really a tough task. One wrong decision in selecting the right developer can make your business out of the market along with your beloved website. A website is a heart of any online business if it is not designed according to customer's need he will surely not come back to you. Not only design, but the even performance of the website also matters to the customers, like if any customer is getting errors while opening your website then why will he return again?
All the above links are the perfect choice to choose a perfect WordPress Developer. Yes, freelancing sites are not secure enough to work with but different designing agencies can help with all you need.
You can get your desired developer even by reference and this is the most widely used methods among the millions of people. So it's better to take security measures before hiring any developer from unknown places.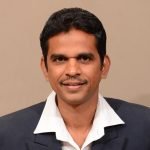 Power of working in Team, Team Work! The power of teamwork, make the impossible possible!