10 Things a Customer to be Identified Earlier than Build their First Android App
Hello Friends, I am writing this article about 10 things a customer to be identified earlier than build their first Android app for the first time and what are the main things to know before building an Android app. To know what is an android app; we should know what Android is and where it is used? How it makes our daily life easier than ever before.
What is Android?
Android is the operating system which is mainly used for mobiles. This operating system is developed by Google and it is based on the Linux Kernel and other open source software. Android is basically developed for touch screen mobiles devices like Smartphones and tablets.
Google also developed Android TV for Smart Televisions, Android Gears like Smartwatch and Android auto for cars to connect any Android Smartphones easily.
All android devices like Smartphone's, tablets and android wears or gears like smart watch all are containing android app by which user can easily interface with Android.
Android App

An Android app is a software application running on the Android platform. Because the Android platform is built for mobile devices, a typical Android app is designed for a Smartphone or a tablet PC running on the Android OS.
The android app helps us in our daily life and makes it easier than ever before. An Android app is basically software but it is easy to use and helps us to complete our task easier.
Android apps are written in the Java programming language and use Java core libraries. They are first compiled to Dalvik executables to run on the Dalvik virtual machine, which is a virtual machine specially designed for mobile devices.
Developers may download the Android software development kit (SDK) from the Android website. The SDK includes tools, sample code and relevant documents for creating Android apps.
Although an Android app can be made available by developers through their websites, most Android apps are uploaded and published on the Android Market, an online store dedicated to these applications. The Android Market features both free and priced apps.
Novice developers who simply want to play around with Android programming can make use of the App Inventor. Using this online application, a user can construct an Android app as if putting together pieces of a puzzle.
Basic Android Apps
Whatsapp Messenger
Facebook Application
Hike Messenger
Flipkart
Instagram
PayTm
Youtube
Google Plus
10 Things a customer to be identified earlier than build their first Android app

Deep Market Research
Before hitting the market and start developing an application you should conduct a proper market research. Analyzing the market thoroughly will give you insights about your competitors, their strategy, their strengths and weakness too. This information will prove to be useful as you can avoid repeating the mistakes your competitors made.
Efficiency
This is something users expect out of every available mobile application. When I say efficiency, I mean data efficiency too. Smartphone apps which excessively use 3G or 4G data are most likely to be downloaded and forgotten, if you don't want your phone app to fall in that category, make sure that your app uses data efficiently and does not consume more data.
Serve something different
Have you ever thought why that recently opened restaurant in the town has created a buzz? Why people tend to visit new places and new restaurants because they are always looking for something different and fresh. Human beings have a tendency to get bored of one thing very easily.
Don't keep the users waiting
Losing that string with the users while your phone app is loading may prove to be fatal, as the users might think that the app is malfunctioning. Also, it adds to create a negative impression on the user's mind, hence giving them a bad user experience.
Price your mobile app correctly
Pricing is one of the most challenging yet crucial tasks which should not be ignored. Pricing your mobile app rightly is very important. Determining the price of an article which involves any products is easy, but choosing a cost for a mobile apps is difficult. There are a number of factors which a developer needs to consider before determining the correct price of the application.
Know your target audience
Defining your target audience is very important as the audience plays a huge impact on the development of your mobile application. All these questions such as who will be using this app, and how is it going to help them, be answered well beforehand. If you meet your user's expectations, your mobile app is likely to get more popularity.

Become a master of one platform
One of the most important questions which you should answer before developing your mobile app is that on how many platforms do you wish to launch your application? If you go with my suggestion, I would recommend you to become a master of one platform first and then get onto launch your mobile app on multiple platforms.
Focus on your marketing strategy
Creating that buzz before the launch is really important to get an overwhelming response at the time of launch. You need to ensure that you begin marketing your mobile app at the appropriate time. Most of the mobile app developers or businesses fail to execute the marketing plan effectively. Logically, the developers should start app marketing at least before 2-3 weeks of the launch to let the users know.
Test your app before it hits the market
It is important to test your mobile application before you launch it in the market. You should have an experience in prior to how the users will see your app. Your app should be creative, easy to understand and deliver high performance. Testing it before the launch will allow you to iron out any nooks and crannies before it reaches the mass market.
Emphasize on Description
For someone who is checking your mobile app for the first time in Google Play or iTunes App Store, description plays an important role. Someone who is not aware of what this app is all about will make the choice of downloading this app only by reading through the description.
The basic thing to learn before building your first Android App:

You need to learn Java, there is no way around it.
Android part encompasses learning XML for the app design, understanding concepts of Android and using said concepts programmatically with Java.
Beginners should probably use an IDE (PraneethVT preferred Android Studio over Eclipse).
Building your first app is time-consuming: it won't happen overnight. This is not a project for those looking for a fast result.
When stuck on a problem (which will inevitably happen), turn to Stack Overflow. If no luck there, look at the Android Subreddit where there is a helpful community.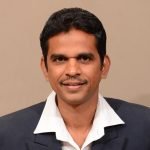 Power of working in Team, Team Work! The power of teamwork, make the impossible possible!
Tags:
Android App
,
Android Developer